What does Instagram Link in Bio Mean?
Created on 13 June, 2022 | General | 2,488 views | 5 minutes read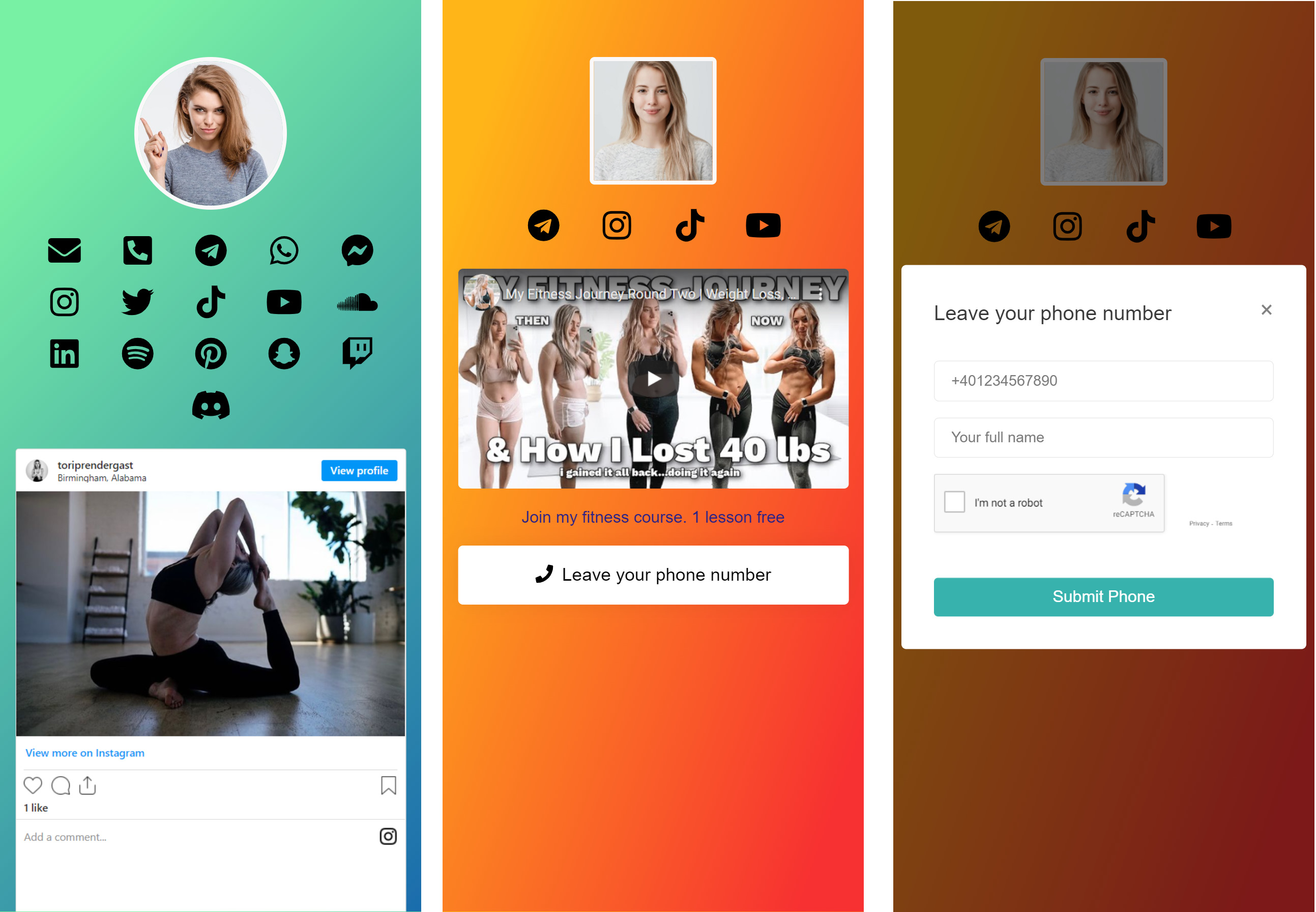 Instagram bio can only be 150 characters long, so choose the words carefully
Having a presence on social media is an important aspect of online marketing. Instagram has evolved into much more than a relaxing platform for sharing photos and talking with friends. The chance to convert idle Instagram users into consumers was seized by business owners. To advertise their brand and make a name for themselves, they employ a variety of strategies. Some of these techniques resulted in new Instagram standards and innovative methods of utilizing the platform. Self-promotion is strongly linked to the habit of posting "link in bio." In an Instagram picture, the phrase "link in bio" is a prompt for the consumer. It asks people to check out their profile and read their biography, which includes a link to an external website. Instagram has a strict prohibition against users publishing links that take them away from their site or app.
What does Instagram Link in Bio Mean?
The majority of social media networks allow users to provide information about their company. For example, under the "About" area of Facebook, one can enter information about the company. Linkedin and Twitter both offer similar options. For a long time, though, Instagram was the only platform that didn't have a direct connection to the bio. The reason for this is due to the architecture of Instagram. It forbids the use of clickable links in any part of its user interface.
The situation has now changed, and the single URL in the Instagram profile is now visible. The clickable URL in any Instagram profile description that gives crucial information about the business and items is referred to as "the link in bio." It usually includes a link to the firm's website or Instagram profile, as well as contact information for contacting the company. The links within bio can be used to attract visitors to a particular website, promote a product or service, provide further information about a topic or promote an upcoming event.
How to Use Instagram's Link in Bio
An Instagram bio can only be 150 characters long, so choose the words carefully. People can also include links in each story if they join as both a business account and even have over 10,000 followers. This is a useful tool, but it won't be available until the verified account reaches a certain level of success. Because the bio only has one clickable URL, so one should make the most of it. Once the users start getting the clients' attention, then you should endeavor to earn their loyalty so they'll come back. Target buyers can learn more about the company and brand by clicking on the Instagram bio link. It's a terrific place to increase prospective customer engagement, recruit influencers, and market the goods.
Here are some uses for an Instagram link in bio:
Include a link to the most popular product. If an item is already well-known, including the URL in the bio makes sense. Choose something which will spark people's interest, and they'll be motivated to look at the rest of what someone has to offer. Then, create a website that encourages consumers to explore all other items or services.
Make a big sale or a marketing for a new product. Make the most of the social media buzz to sell the product. Don't forget to highlight the discounts and possibly offer promo codes.
Give away free samples of the product or organize a contest. Customers are always drawn to freebies, especially if there is a time constraint.
Make it clear to the followers what your company is.
Inviting others to watch the video, read a blog, or listen to the podcast is a great way to start. Any of these mediums can be used to make a true connection with your audience. Remember that no one enjoys seeing blatant and generic advertisements, but they do enjoy finding good material.
Some users also make a URL that includes all of the articles that are shared on Instagram. People won't have to dig through piles of books to discover exactly what they wanted to read.
How to Include a Link in Instagram Bio
Remember that there is only one spot in Instagram where one can put the link URL, so think about what exactly do you need to put there and add the right hyperlink in the Instagram bio. Here's how you can add a link in bio to your Instagram account.
Go to Instagram and open it.
To access the personal profile, go to the top right of the screen and click the icon.
Select "Edit Profile" from the drop-down menu.
Write a quick summary of the bio that is no and over 150 characters long.
Place @ to link to profiles associated with an Instagram account; this could be a link to an Instagram business website or a page for a specific product.
Contacts should be added.
"Link in Bio" tools include Linktree, AB.GL, Hootsuite, Unbounce etc. These are the few free applications that allow people to make a basic multi-link landing page using basic templates. It's not difficult to set up. One may make a specific brand landing page to go along with the Instagram account. To complete the task, use a simple drag-and-drop builder or a super-smart AI.
However, there are times when you may want to direct your audience to multiple sites, locations, links and profiles on other platforms. In such scenarios, the single-link limit set by Instagram may be a matter of concern. What comes to the rescue is a fabulous service like ABGL.LINK that allows you to integrate multiple links into your Instagram bio by amalgamating them all into one-single clickable URL. At the same time, it lets you shorten URLs, create bio link pages & make custom QR codes with proper analytics of your visitors. You have the option to create highly customizable bio links with various ready-to-use components, SEO, and unique branding.
Conclusion
Including a link in the bio can be a terrific way to entice location and quality and move them through the conversion funnel if done correctly. So take advantage of the ideas and suggestions above to begin utilizing this feature for the company. One may also send a Link to a customized landing page with links to numerous bestsellers if one is utilizing a link inside a bio tool. Get creative and make the most of this amazing feature offered by Instagram!
Updated on 17 June, 2022